Encouraged by Dutch and German propaganda thousands of young men from the Netherlands joined the German army in their war against the Russians. One of them was Paul Metz. He started with a clear motive to protect the Netherlands against the communists. But during his rough (and at times horrific) experiences, his opinion slowly changed. In the end, he only wanted to go home.
Paul kept a diary during his time as a military volunteer in the early years of the Second World War. We reconstructed his journey using that document.
Besides the story based on Paul Metz there's an episodes focussing on one of the founders of the Dutch daily newspaper Trouw. The paper started as an illegal newspaper during the German occupation. It follows Gezina van der Molen (one of the founders) in her extraordinary challenge to spread independent news via a network of underground presses and reporters. Culminating in tense dilemma when the whole team is threatened to be executed if they do not stop the press.
The third story starts in Indonesia, the former colony that was known as the Dutch East Indies. It takes the perspective of reporter Harold Guard, who saw himself caught in the tumultuous Dutch East Indies by accident. He fled to Jakarta after the British colony of Singapore fell, and witnessed how the Dutch occupation turns into a Japanese occupation, followed by a war for independence.
Wartime Stories is a documentary game unfolding almost forgotten history. The player is in charge having to figure out what happened to a few fascinating characters during World War II. The story of these characters needed to be told, but somehow escaped our attention so far.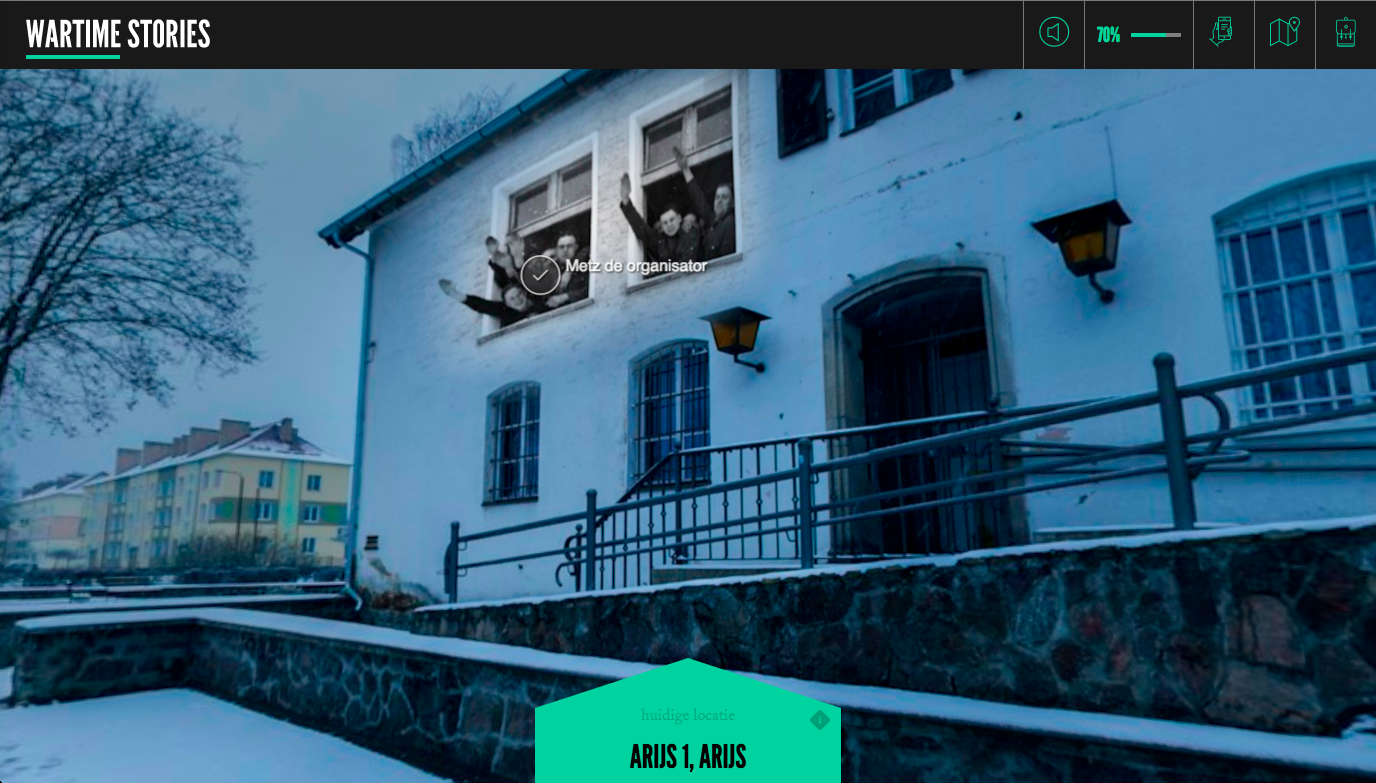 Credits
Concept and production
Lighthouse Reports / Klaas van Dijken, Ludo Hekman, Joyce Ritsema
Camera and edit
Adriaan de Koning
Ivan Chuprakov
Design
Zwarte Koffie
Audio
edit: Adriaan de Koning
tune: Pim van de Werken
voiceovers: Johannes Oosterbroek
Development
XNY / Michiel van der Ros
Daan Heuvingh
Financial partners
Nationaal Comité 4 en 5 mei
Stichting Democratie en Media
Uitgeverij Deviant
Special thanks to:
NIOD, Beeld en Geluid